Learning Resource Centre
Facilities
Both Library Resource Centres have a wide selection of books, audio books, and information leaflets available. Pupils may borrow up to two books or audio books for two weeks. If pupils do not bring them back or renew them before the two weeks is over then they will be charged 1p for each book for each day it is overdue. There are twenty-four networked computers and a colour printer. All computers can be used at break, lunch, before school and after school.

Learning Resource Centre – Shakespeare Campus
Homework Club
The Resource Centres are open Monday – Friday before and after school for students to research, use computers or read. The homework clubs are supported by The Library Managers; there is also a teacher available to assist pupils with homework.
Reference Library and Non-Fiction Books
Reference books cannot be taken from the Library, they include encyclopaedias, atlases, and dictionaries. Non-fiction books are divided into sections using the Dewey Classification system. The books are filed in number order and the shelves labelled to help you find the number you need.
Fiction Books have been arranged in alphabetical order by author's last name.
Student Librarians
The Library Resources Centre is supported by Student Librarians during lunch and break times. Students select and record books on the computer and receive back any returned books.
The Crestwood Reading Tree and Loyalty Bookmarks
Year 7 students are encouraged to use the Reading Tree Scheme; they enjoy their visits to the Library where they choose a variety of books from different genres. All students are encouraged to use Loyalty Bookmarks, by reading books from the Library and recording them on to their bookmark. Merits, stickers, certificates and prizes add an extra incentive for students to read widely and make personal choices which match their reading ability. The scheme has been a successful addition to encouraging reading for pleasure.   The Library Resource Centre and the English department have worked together to maintain this valuable contribution in developing reading skills and will continue to promote and support the scheme for all Crestwood students.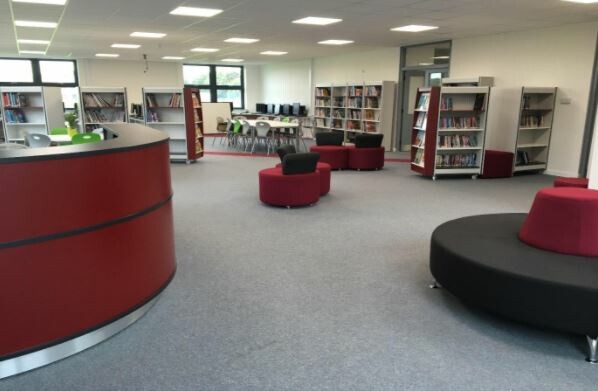 Learning Resource Centre – Cherbourg Campus