Headteacher's Welcome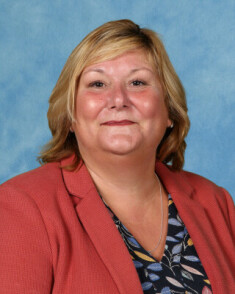 As the Head Teacher of this popular community school, I would very much like to welcome you to our, and hopefully your, School. I have been the Head Teacher since 2006 and I am very proud of how the school has grown and developed within our community over this time. In 2016 we expanded Crestwood onto a second campus, operating our school over two sites. The campuses are situated on Cherbourg Road and Shakespeare Road in Eastleigh. Each campus is different in style but offers the same exciting opportunities for students in Year 7 – 11. Each campus still is small enough to provide the "Crestwood Family" feel that has become our hallmark.
Our School is a place of learning and inspiration for all our learners. It provides opportunity and challenge. We are determined and relentless as we strive for the best for our young people. We are praised for our innovative and exciting curriculum. We develop students' knowledge and skills to help them achieve and have high aspirations. We work closely with our feeder schools to ensure that learning is continuous from transition.
Our inclusive nature underpins all we do. We work closely with our families and students to ensure they are made to feel of value and worth. Our SEND provision and specialist resource Based Provision in Dyslexia, give our students the very best chances. Our work with higher education providers means that our most able students are challenged to exceed beyond expectations.
As a Community School our students care for and respect others. They develop self-worth, self-respect and self-discipline. Student Voice drives much of our improvement as we see ourselves and the students working in partnership to ensure their experiences are positive ones.


"It's not about who you are or where you've come from, it's about who you want to be and where you want to go."
Crestwood Community School is a learning centre for all. Our curriculum in and outside of school is rich and diverse. Particularly strong features are our Music and Drama, with school bands and productions of an unrivalled quality. We have steel pan bands in all year groups and an elite band called Panatical, who have played at the Royal Albert Hall, Radio 2 and Carfest. The vast array of trips, in the UK and Europe and America, bring cultural experiences alive. Our rich and diverse curriculum ensures we cater for everyone of all aptitudes, talents and abilities.
This website cannot tell you all that we do. We are a school with a can-do attitude and a can do more culture. We never compromise on providing high quality education and care for all our learners. It is worth visiting so that you can experience the energy and enthusiasm for learning the College creates.
Krista Dawkins
Head Teacher